Welcome Hotel/ Motel Software provider in Surat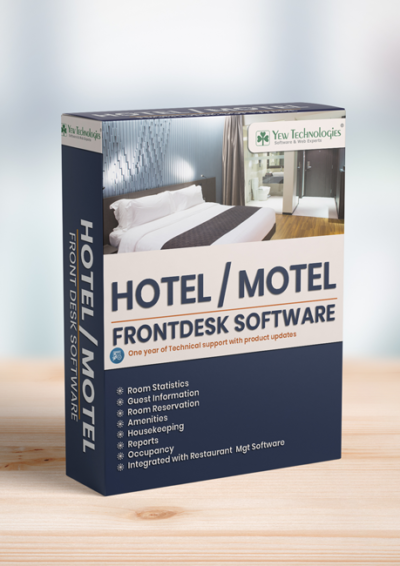 Hotel Motel Software is basically a solution designed for Hotel / Motel Industry, providing lodging facilities. Small and simple tools are developed to take care of accommodation facilities with various functionalities. Now GST Invoicing is easy with Hotel/ Motel Software.
Dashboard provides an overall view of the hotel facilities, whereas various tools help user to update details of hotel profile, room details, guest information, room reservation, housekeeping, basic Amenities and occupancy details etc.
Get Access to all operation modes right from Dashboard.HMS packed with powerful features, makes it easy for you to manage your daily operations while improving your overall guest services.Quick access coupled with the easy to understand UI makes it easy and effortless for you to carry out everyday reservation operations. The centralized reservation displays real-time availability of room, rates, guest profiles and other reservation tools enables you to manage every type of reservation scenario.
What makes Welcome Hotel /Motel Software best fit for hospitality business?
Key Features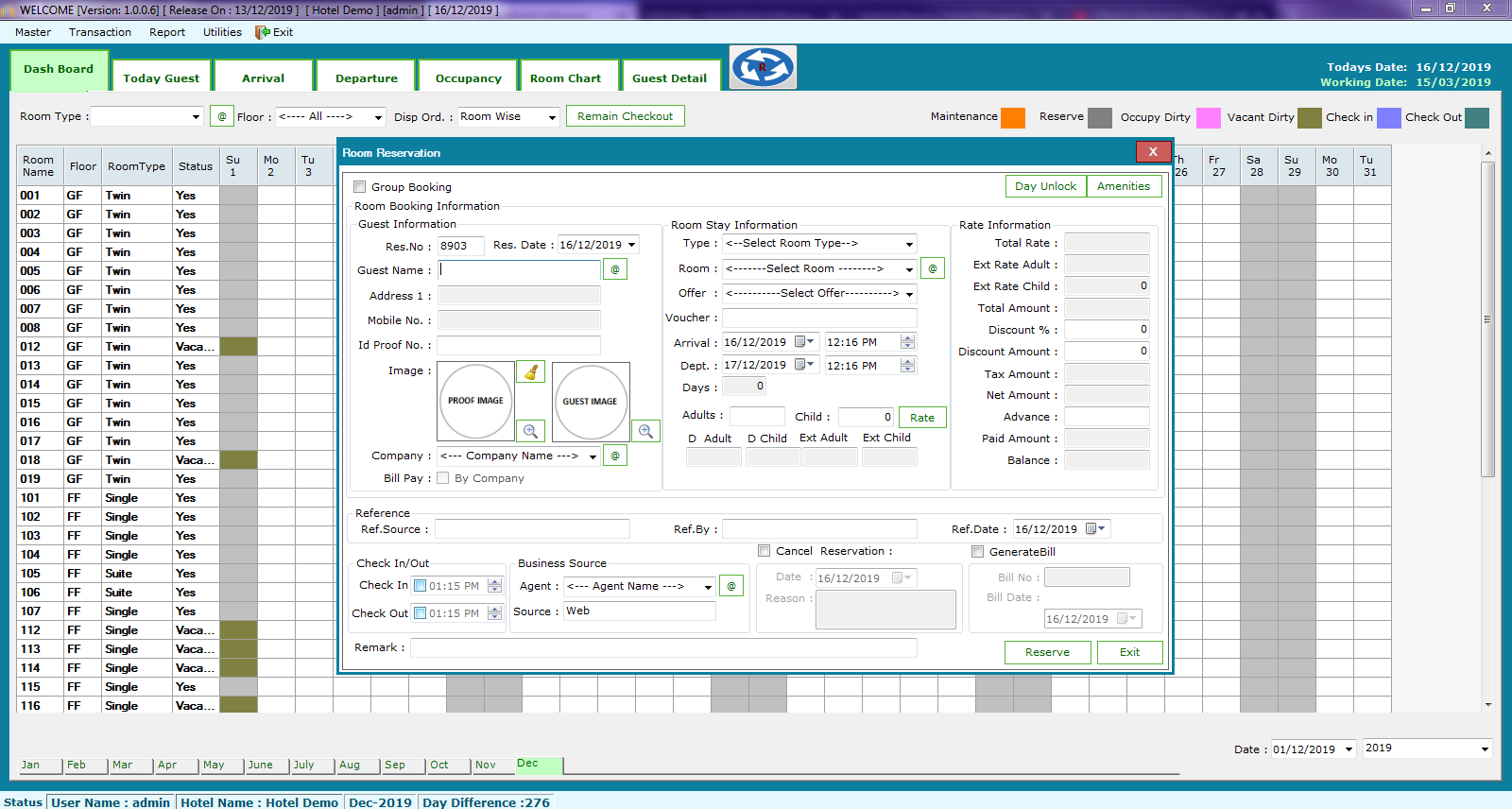 This is a key section of this software, where user can update reservation details of the guests. System captures various information like rates, taxes, agent details etc. from master database. User can capture photo and scanned image of ID to tackle statutory compliance.
Room Stats
Room Occupancy
Update, modify, edit Room Reservation information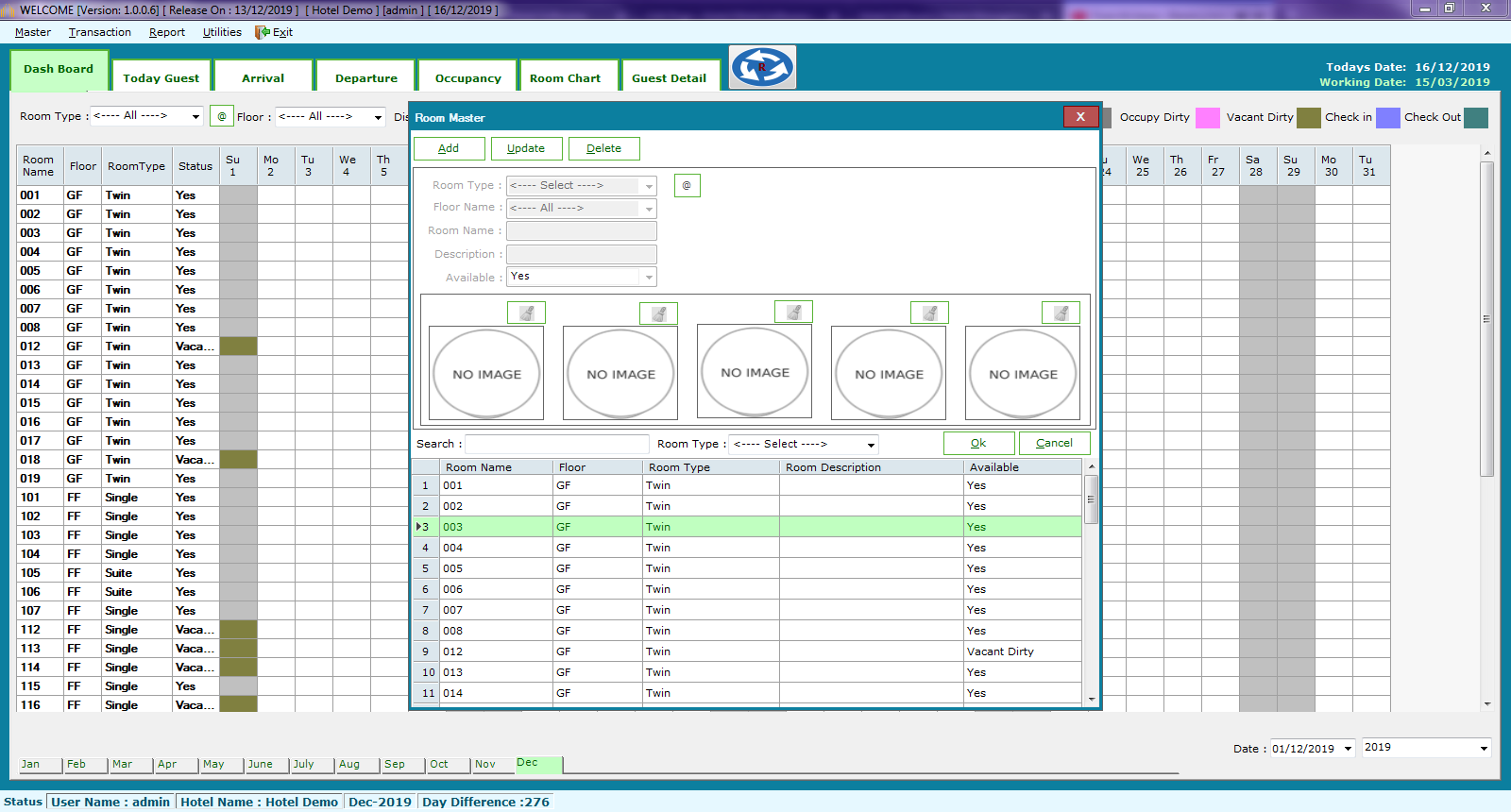 User can update various room details through in the form. User can also update room rate with date/day selection, lean/busy season etc. Rates are being captured automatically while bill generation from this menu.
Room Information
Room Rates Management
Room Rates with Date /Day Selection
This is a general information section, where user can update details of various amenities provided by Hotel. This amenities can be either chargeable or non-chargeable. Updated information automatically gets captured in billing.
Add , Update Amenities
Add, Update Amenities Rates
Rates added automatically to bill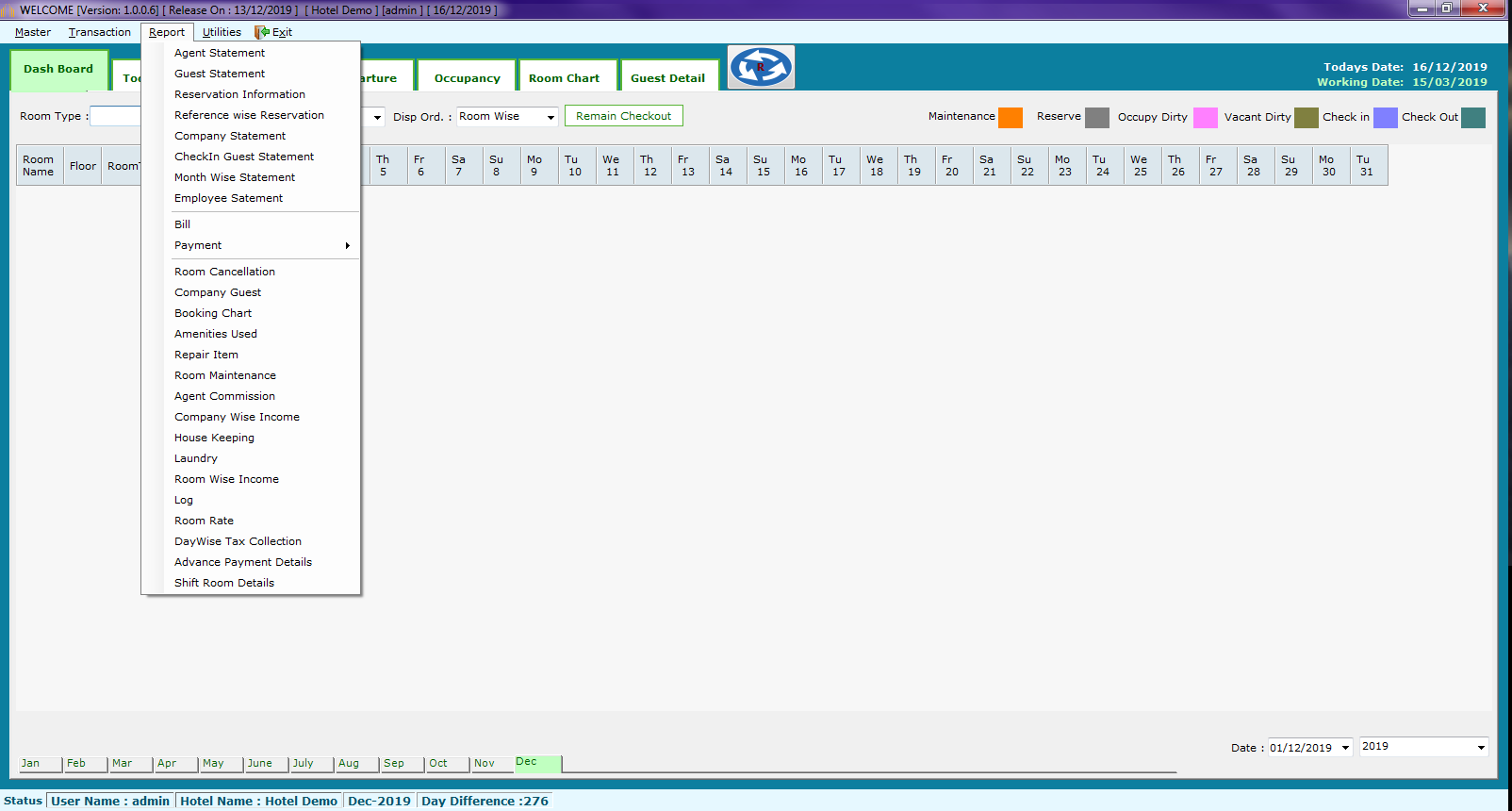 Bill generation, tax reports etc. are being generated automatically based on the data updated by user. Management can get a complete overview of Hotel business through Dashboard. Room occupancy, Guest arrival generates auto alerts to the management for a full proof information business solution.
Monthly wise Sales Statement
Daily wise Sales Statement
HMS can be tailored as per need of business.Hotel/ Motel Software can be integrated with different Hospitality Software to extend the functionality. Yewtec also provide Yewtec Restaurant Management System which works best with our Yewtec Restaurant Management System.