GenAcc GST Accounting Software provider in Kim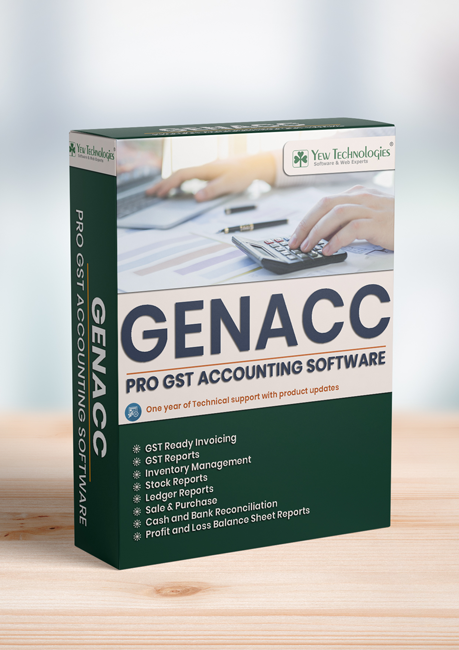 Kim's  Leading and Best GenAcc GST accounting software is an integrated software that helps client to manage and administer his/her business without hassle. This integrated software helps client's business to manage Accounts and Inventory. Client can effectively manage their warehouse with minimal stock level and less financial investments. GST Accounts Software can manage your business financial needs and keeps you GST compliant, automates business workflows, and helps you work collectively across departments.
Generate Quick Reports,invoices , Vouchers on the go and one click . Filling, Reporting, Invoicing is now easy with Kim's well known  GST Accounting Software
*to know more about Goods and Service Tax.
What makes Yewtec GenAcc GST Accounting Software the best in Kim ?
Key Features
Receive Money or Pay Money. Get all your expenses in one place and get complete detailed reports like:
Sales/Purchase/Expense Register
Sales/Purchase Return Register
Sales/Purchase Summary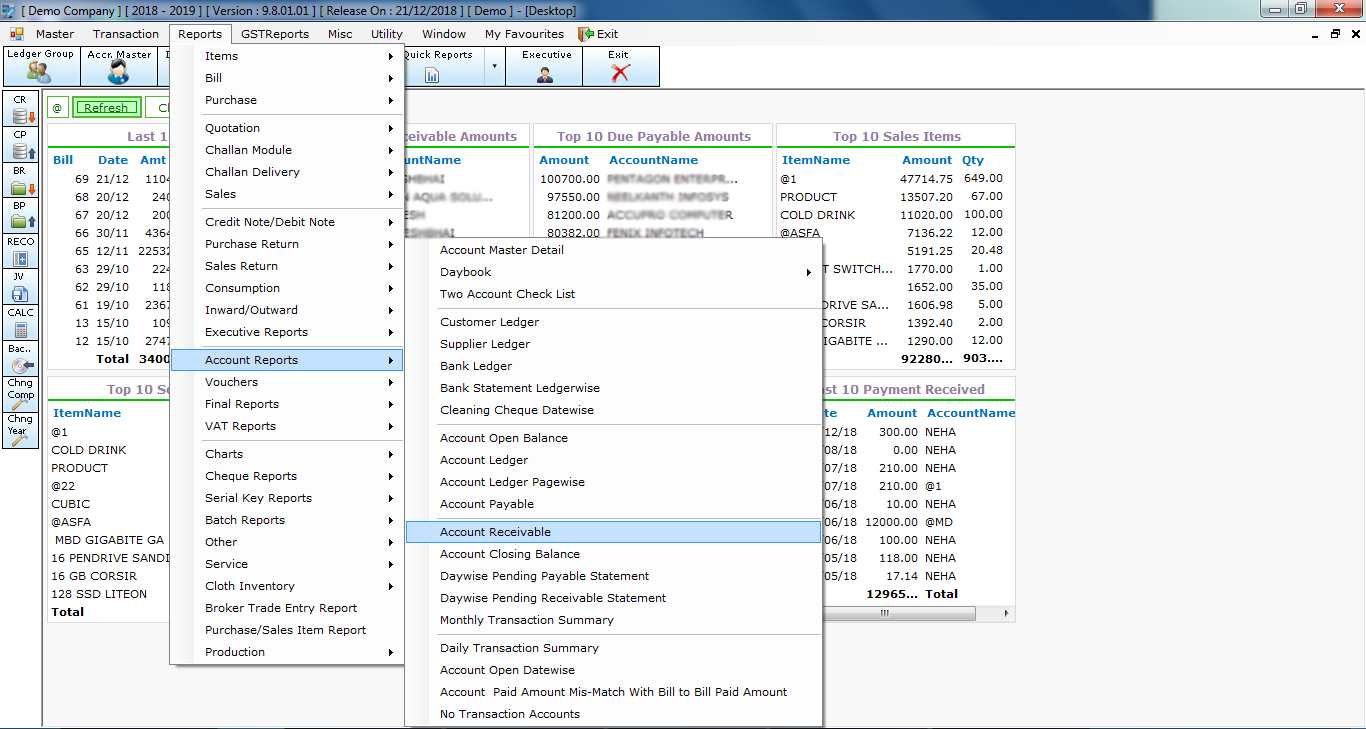 Get detailed reports/ summary about all your Receivables, Payable amount and details about all your credit and debit. Keep the money flowing in with GenAcc. Send estimates, convert to invoices, and on time.
Receivables & Payables
Ledger Book
Outstanding Statement
Bill wise Ledger
Payment Received Statement
Balance Listing
Trial Balance
Balance Sheet
Profit & Loss Account Statement
Bank Reconciliation
Ageing Analysis
Broker/Agent/Area wise reports
Capture the goods and services you offer and quickly add them to your Stock. Keep track of inventory levels at all times. Set reorders point and replenish stock when it gets low .Organize your inventory with vital information like SKU, cost, and stock on hand.
Stock Ledger
Stock List
Stock Flow
Stock Level Maintenance and Alerts
ABC Analysis
Cost Analysis Day Books: Bank/Cash Book, Petty Cash Book, Journal Book
Debit/Credit Note Register
GenAcc provide 50+ business reports to help you get better insight into your business health. From Profit and Loss statements and Inventory Summary reports to GST reports, Yewtec GenAcc Business Accounting Software offers all the reports required to run your business smoothly Schedule reports and email them to yourself or share them with your team.
Restaurant Management System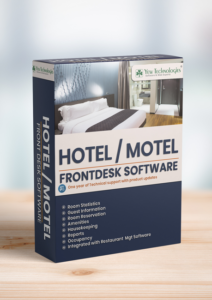 Hotel/ Motel Software
School Management System