The mobile apps are continuously evolving. Technology advancements, consumer demands, and a wide range of other factors have a direct impact on mobile app trends. Staying up to date with the latest trends is arguably the most crucial aspect of success in this space. Mobile app resellers need to keep up with new trends to better serve their clients. The same goes for content creators and producers ready to take their brands to the next level with mobile development.
Are you prepared for the mobile app development changes in the coming year? The list below is more than just a hunch. We've used fact-based research to come up with the top app development trends that will dominate 2020.
Best Mobile Apps Development Trends for Developers in 2020
1. Internet of Things
People have grown habitual to using technology to ease day-to-day life. The IoT describes the growing network of devices connected to the Internet, providing convenience and automated control to consumers. Ex: Smart Home System
Main Component of IoT:
Cloud – Storage from where data is transferred,  linked, managed. The main platform of all things.
Network – The links between two platform
Things in Themselves – Let's say, remotely controlling your music player at home to play or stop. To function, the devices must be installed with the specific Operating System.
2. Apps For Foldable Devices
Everyone in life has once used flip-phone. I was personally very amazed by the flip phone. Now in recent time the mobile with one or less buttons are taking over the market. But over the last couple of years, foldable devices have begun making a comeback. 2019 saw the release of foldable devices like the Samsung Galaxy Fold, the Huawei Mate X, and the new Motorola Razr.
These smartphones fold to compress or expand the screen size based on user preferences. For example, a user might make a call with the device closed, but watch a video on a larger screen by unfolding the device.
From an app development perspective, resellers and content creators need to account for these devices when building or updating an app.
The idea is that an app should seamlessly adjust its display as the screen folds or unfolds.
5G is the 5th generation mobile network. It is a new global wireless standard after 1G, 2G, 3G, and 4G networks. 5G enables a new kind of network that is designed to connect virtually everyone and everything together including machines, objects, and devices.
5G wireless technology is meant to deliver higher multi-Gbps peak data speeds, ultra low latency, more reliability, massive network capacity, increased availability, and a more uniform user experience to more users. Higher performance and improved efficiency empower new user experiences and connects new industries.
4. Development For Wearable Devices
Wearable technology has been trending upward for years now as well. This isn't necessarily a breakthrough in the market. We've seen smartwatches, trackers, and fitness bands for a while now.
But wearable devices have yet to reach their full potential. Take a look at this graph from IDC about the penetration of wearables in the India.
The list is incomplete without Mobile Commerce. Everyone is leveraging mobile apps to increase revenue. From large retailers to individual content creators and personal brands, there is plenty of money to be made in this space.
Mobile eCommerce functionality is a top feature for mobile app resellers to showcase during client pitches. It seems like every day another business is launching an app to drive sales.
6. Artificial Intelligence (AI)
Artificial intelligence and machine learning both penetrated mobile app development years ago. But we've only just begun to scratch the surface with how these advanced technologies can be used. When we first think about AI, virtual assistants like Siri or Alexa come to mind. However, the use cases go far and beyond this for app development.
Last year, Apple released Core ML 3. This latest version of the iOS machine learning framework was built to help developers embed AI technology into their apps.
Examples of AI features that can be implemented into a mobile app include:
Image recognition
Face detection
Text and image classification
Sentiment recognition and classification
Speech recognition
Predictive maintenance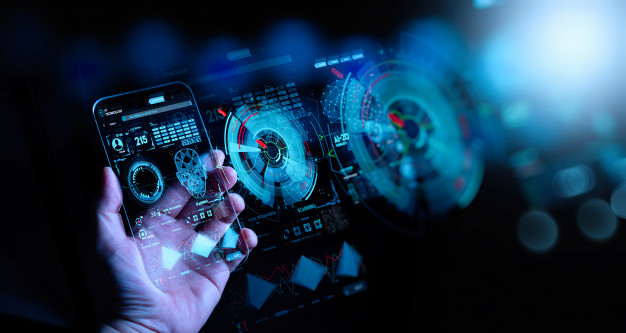 We've already discussed the role of mobile commerce for app development in 2020. But the way people pay using their mobile devices is evolving as well. Mobile wallets like Apple Pay, Google Pay, and Samsung Pay are trending upward.
According to a recent report, there was $6.1 billion worth of transactions from mobile wallets in 2019. This is expected to reach $13.98 billion by 2022.
In short, the mobile wallet market should double in the next two years.
Mobile wallets must be taken into consideration for app development in 2020. Wallet integration should become a standard feature for every app that processes transactions. Currently, that's not the case. But the mobile wallet penetration rate in apps will grow significantly in the coming years.
Augmented reality will continue trending upward in 2020. Mobile apps can use AR features for a wide range of use cases. Pokemon Go paved the way for AR in mobile app gaming. But today, the applications for AR have become more practical for other apps as well. Even Google Maps rolled out a feature called "Live View" where users can see turn by turn directions in real-time on real-world imagery. By pointing the device's camera at buildings and street signs, the app can figure out exactly where a user is.
While these examples may not necessarily be useful for the majority of apps developed in 2020, there are plenty of other ways to use AR in mobile apps. For example, workforce apps can use AR-based training programs for employee learning. AR adaption is a top app development trend for content creators.