Why is GenAcc GST Accounting Software the best in India?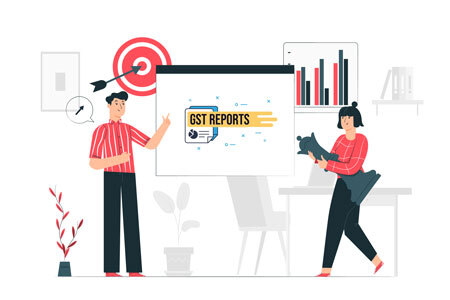 Generating GSTR Reports have never been so Easy
Generate GSTR1, GSTR2 , GSTR3B, GSTR3B with Zoom, GSTR4, GSTR9, HSN Summary  reports on the go and share it easily. You can also generate E-Way Bill from our software directly. Latest advancement and developments
Auto E-Way Bill Generation
Now, E-Way bill are generated from our software. No need to go for hefty procedure for generating E-Way bill.
WhatsApp & Email Sharing
Share invoices, ledgers, reports that matters on globally used platform WhatsApp. You can also email invoices to customers. Share on the go
Make GST ready bills & share with your Customers
Now, Create GST ready invoices and reports for your business. Now filling a GST will be easy. Easy to use UI.
Maintain your Inventories instantly
Generate Stock Ledger, Stock List, Stock Level Maintenance report and many more. Refill or Reorder your inventories before you go Out of Stock.
Exclusive Customized Quick Reports for you business
Generate multiple reports or customized reports that matters for your business in just one click . Generate more than 100+ reports.